by James Whitehead Jnr
For the Family.

In loving memory of William 'Bill" Whitehead. To my Aunty Mavis: for her insight into Bill's early life. Although she was young then, her memory of these events is still very vivid.

A posthumous big thank you to Percy Hunt: for his voice recordings of his memories with Bill when they were POWs. This provided me with valuable insight into Bills military life.

Thank you to the 2/19 Australian Infantry Battalion.
William (Bill) Whitehead was born at 7 Ermington Street, Botany on the 31 December 1923. Bill was the eldest son to Henry and Lilly Whitehead. Not much of Bill's younger life is known as his siblings that are with us today were too young to really know him.
Bill attended Schofields Public School. The photos on the following pages show things that Bill had done during his young life. Barely seven years after his school photo was taken, he enlisted in the Australian Army.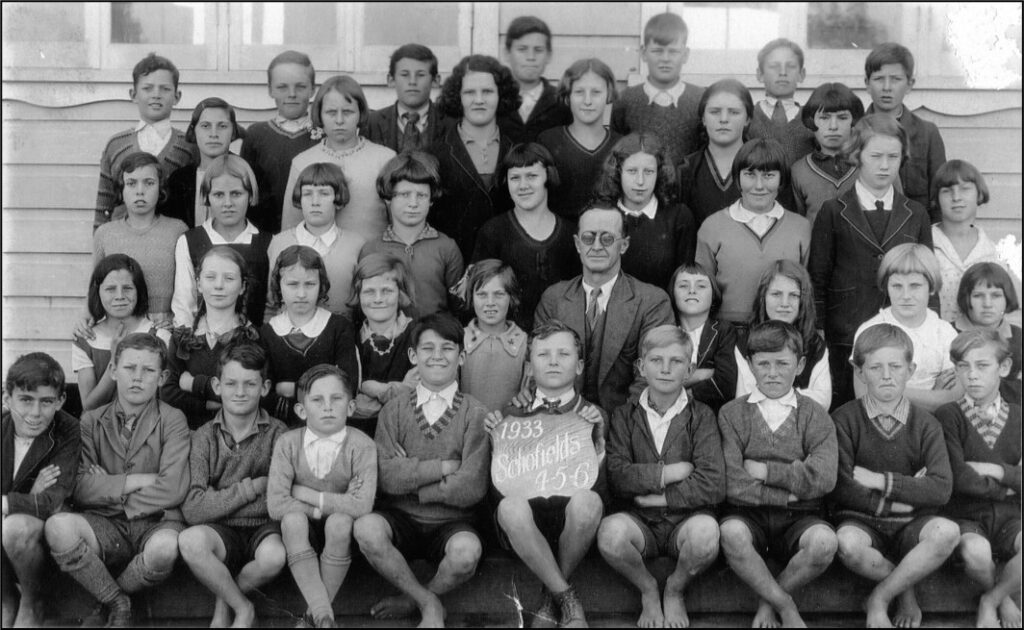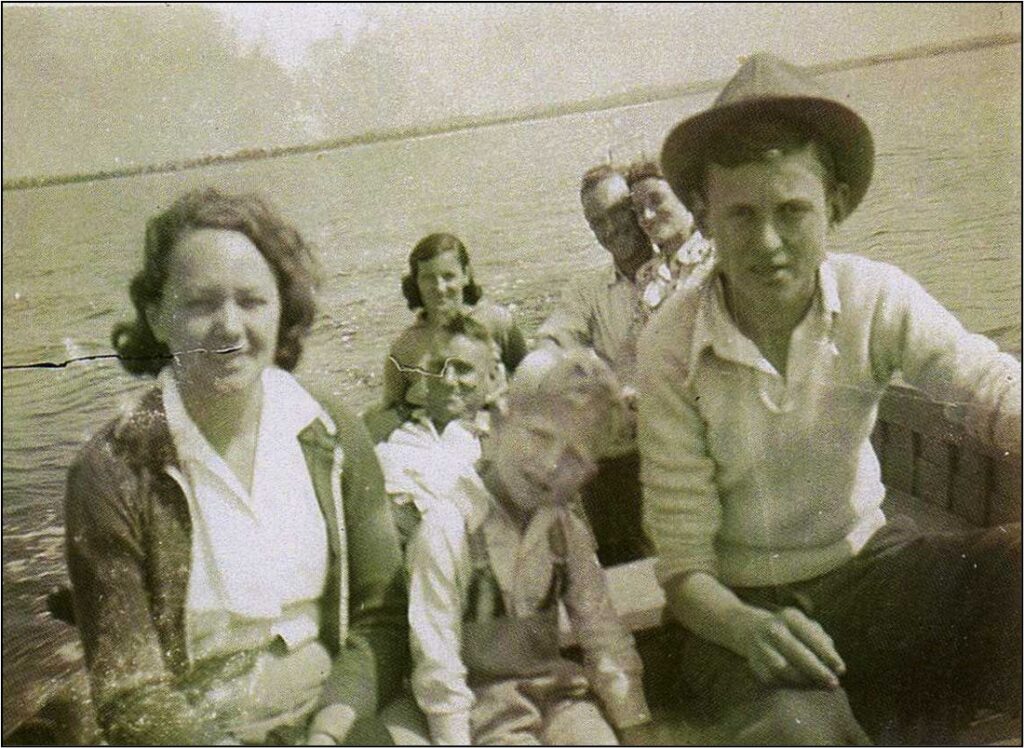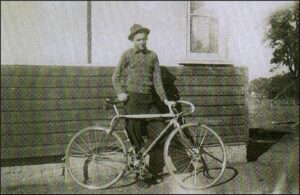 William enlisted in the army on the 23/8/1941. On his enlistment papers, his date of birth was registered as 31/12/1921, instead of his actual date of birth, 31/12/23, thus raising his age to 19 years and 8 months instead of 17 years and 8 months.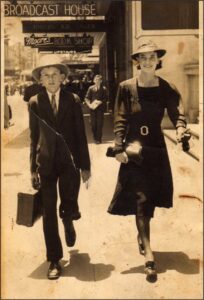 From the day of his enlistment he went straight to four months of basic training at Dubbo, with the 8th Training Division only coming back to Sydney for treatment of illness and leave.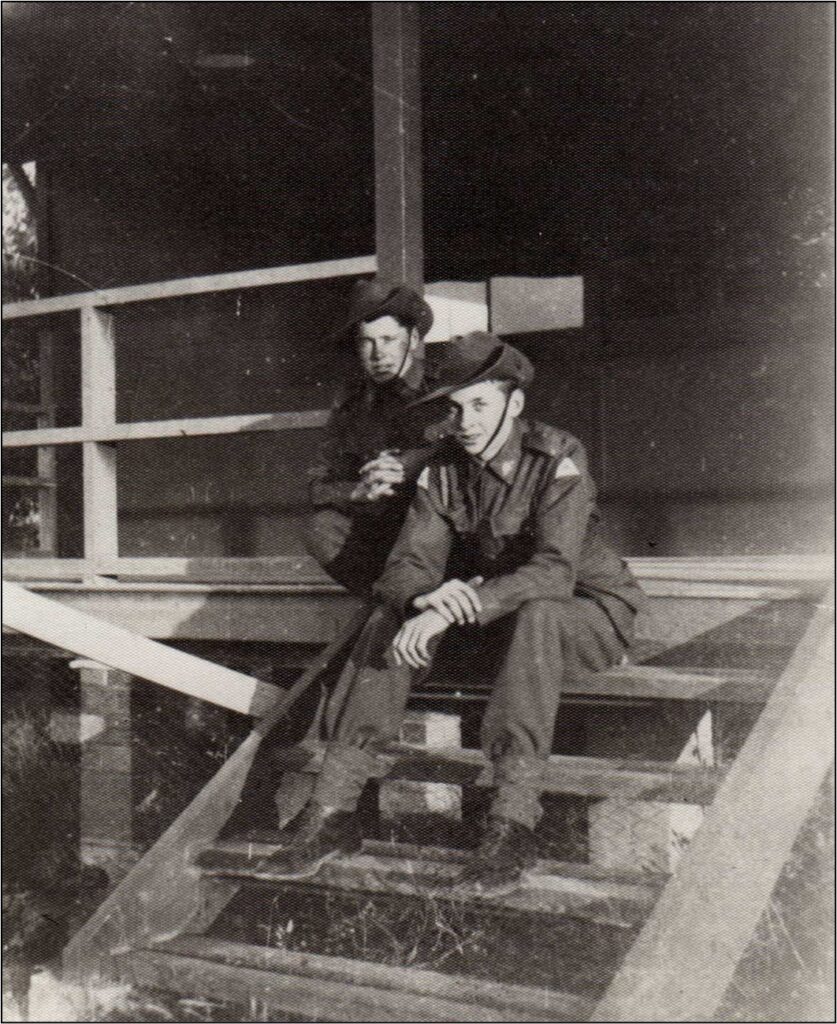 He was granted pre-embarkment leave from the 1/12/41 to the 9/12/41. During this time, he returned home to visit with his family.
His sister Mavis recalls events some events leading up to his enlistment and departure;
During this time, a going away party was held at the Riverstone Picture Theatre for Bill and the other boys that were going off to war. This was a big night for her as it was the first time she had gone out at night. Bill was to leave the next day to re-join his unit in Dubbo where he was to await deployment.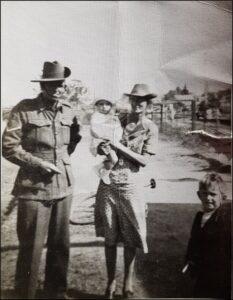 Bill's mother Lilly told his sister Mavis later in life that she had asked Bill why he wanted to join the Army. Bill said to her that it was because his Grandparents lived in England, and they were under attack by the Germans. Bill felt like he was sitting in Australia doing nothing to help and decided he would join in attempt to assist.
Bill and 3500 soldiers left Sydney on the 10/01/1942 onboard the ocean liner RMS Aquitania, bound for Fremantle and then onto Singapore. The Aquitania was escorted by the HMAS Canberra and the HMAS Vampire. The convoys designation was the MS2. While in Freemantle, Bill was AWOL from 1400hrs on the 15th until 1100hrs on the 16th of January. He was promptly fined two days' worth of pay for his misconduct. The convoy left Fremantle later that day and headed to Ratai Bay. The convoy arrived at Ratai Bay on the 20/1/42 where the Aquitania was anchored. On 21/01/42, the men were transferred onto seven smaller, Dutch ships. They became the MS2A convoy and were transported under escort to Singapore.
On the 26/1/42, Bill and 649 other men were sent to Jahore Bahru to reinforce the 2/19th Battalion. They had suffered heavy losses and was in disarray after its gallant action in the battle of Muar. Mateship was a very important to all soldiers and the ability to trust those close to you with your life. Bill had this with his mate Percy Hunt. They had met in Dubbo during basic training and Percy summed up their mateship;
"My friend Billy Whitehead and I were put into A-Company that afternoon. A flight of 27 Jap bombers were flying high above us in perfect arrowhead formation and heading south to do their daily bombing raid on Singapore City. One of the planes let go of a bomb and we could hear the screaming sound of it as it dropped down towards us. I noticed Bill bend his back as if he was going to dive to the ground. He didn't of course, but one of the older members of the Battalion said as the bomb struck away from us a bit, "What sort of men have they sent us this time. They mightn't be much good to us in another action." He had seen Bill appear to "duck" as if towards ground. I said to him, "Mind your own business and leave him alone." I then said to Bill, stick with me and you'll be alright, take no notice of what he said to you. I realised then that I had stood up in defense of Bill, who was still only 17 years old as if I was his big brother. I was 23 years old at this time and I would have liked him to have been my younger brother. Our friendship never faltered during the rest of the time we spent together as really good mates."
The 2/19th began a fighting withdrawal to Singapore island on the 30/1/42. The Japanese began landing troops on the 8/2/42 and after some fierce fighting, the allied forces surrendered on the 15/2/42. Bill and the other Australians were taken prisoners and placed in Changi. Bill was then marched to Selerang Barracks where he arrived on the 17/2/1942 and was reunited with Percy who had been ill. They slept on a concrete floor with only ponchos for covering.
The Japanese required prisoners for work parties engaged on projects in Singapore. Bill worked on road projects such as the road around McRichie Reservoir and a new road from Dunear to Slim Road via Adam Park. It wasn't long before prisoners were being dispatched from Singapore to other projects where prison labour was required.
While at Slime Road camp the Prisoner of War (POWs) received word that 600 men were needed to leave Singapore for another work detail. They were to become C-Force. The selection process was alphabetical, starting with A and continuing until the required number was reached this. For this job, the cut off was the letter R. Bill realised that his best mate Percy and he were about to split. To this point they had been together through thick and thin.
Percy sums up how they felt when he left;
"On Saturday morning, the 28th November 1942, the "C-Force " work party formed up on the nearby golf course near our camp at Sime Road. Lorries arrived to take us away, so we each said our goodbyes to our friends who were to be left behind and I am not ashamed to say that tears came to Bill's and my eyes as we gave each other a last big hug in our farewell parting, (That was a treasured moment for me when at War's end, I heard of Bill's fate in Borneo). As the lorries pulled away, we waved back until we were out of sight of the camp".
I have found nothing of Bill from November 1942 until March 1943 when he embarked with E Force for Borneo on the 29/3/43 on the steamer DE KLERK. There were 500 Australian and 500 British POWs on the ship. The British were dropped off at Kuching and the Australians were sent to Berhala Island (North Borneo), however in early June 1943 they were moved to Sandakan. When Bill arrived at the camp in early June, conditions were harsh work had commenced on the airstrip and the men were brutalised. The camp was meant to hold 200 prisoners but there were 2000 Australians and 750 British POWs housed there. Food rations in the camp were 17 ounces of rice per person, per day. If you worked on the airstrip you received a 485g tin of rice at lunch time.
Work on the airstrip continued through 1944 until January 1945 when all work was stopped because of heavy bombing of the airstrip. This was when the Japanese decided to march the prisoners to Ranau some 160 miles (256KM) from Sandakan. These marches became known as 'The Sandakan Death March'. Bill was part of the first march which left on the 28th of January and consisted of 455 men in nine groups. The men on this march were deemed by the Japanese to be the fittest of the POWs and able to carry the 44lbs of Japanese supplies and machinery to Ranau.
Bill lost his life on the 15th of February 1945 during this first march.
Bill joining the army and subsequent death had a profound effect on his family, friends, his mother Lilly and his mate Percy. Even though Bill was to die on the third anniversary of the event that was to make him a POW (The Fall of Singapore), the family were not to learn of his death until August 1945.
Bill's sister Mavis recalls the day when the news of bills death arrived;
"It was a Saturday in August 1945 when the postmaster, Mr Browne of Schofields, arrived at the family house with her father Thomas (who had been at the cricket) and they delivered the news of Bills death"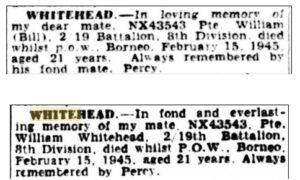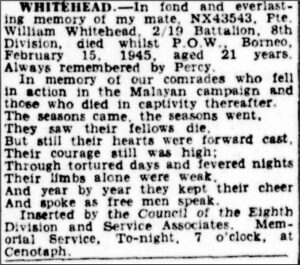 Percy never lost contact with Bill's family. He would regularly visit his mother, Lilly and send her letters for the rest of her life.
In April 2011 James (Jim) Whitehead Snr made the trip to Sandakan to honour his brother Bill's sacrifice. Jim was 80 years old. Accompanying him on this journey was myself, his son, James Whitehead Jnr, grandson Lachlan Lawless, nephew Kevin Whitehead and great nephew Eric Whitehead. We attended the dawn service at the memorial in the Sandakan POW camp. It was a very emotional day for us as no one from our family had ever visited the site.   We then visited the Labuan War Grave Cemetery where the Australian service men that lost their lives at Sandakan are buried. I am not sure if he is buried there or still lays on the track where he died, however his name is on the Honour Roll there.
Bill only saw 20 days of active service and spent the remaining three years of his life in captivity. He was starved and brutalised, but his sacrifice will not be forgotten.
LEST WE FORGET.