by May Keegan
To accompany our article on aprons, we looked for a recipe with a connection with the town. The following recipe was developed by May Keegan by combining her mother's recipe with that of her mother in law, Dorrie Keegan, who lived in Richards Avenue. The recipe is a versatile one and can be used to make either a boiled fruit cake or a Christmas pudding.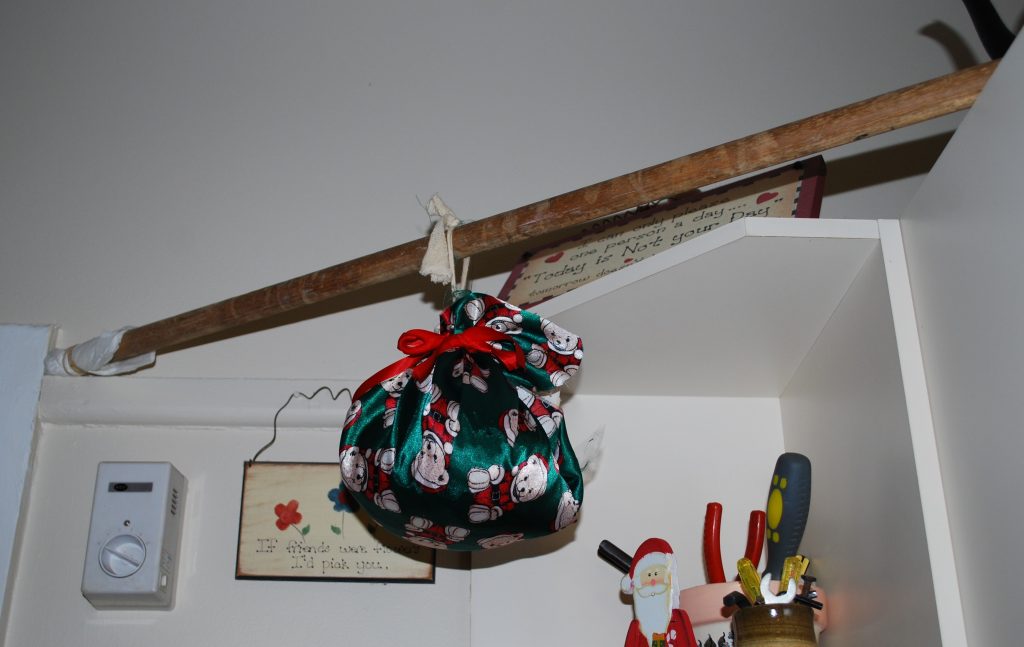 Ingredients
1½ lb mixed fruit (680 grams)
1½ cups brown sugar.
1 cup cold water
1 teaspoon bi-carbonate soda
1 packet Fairy Margarine (250 grams)
1 dessertspoon of mixed spice
1 dessertspoon golden syrup
3 eggs
1 tablespoon sherry
1 cup plain flour
1 cup self raising flour
Instructions
In a large saucepan bring all ingredients to the boil except flour, eggs and sherry.
Cool mixture then add beaten eggs, flour and sherry.
For making a cake
Preheat oven to 400º Fahrenheit (200º Celsius).
Pour into double layer brown paper lined tin. Cut side paper slightly higher than the tin.
Turn oven down to 350º Fahrenheit (180º Celsius) as cake goes into oven.
Cook for half an hour.
Turn oven down to 300º Fahrenheit (150º Celsius) and cook for another hour.
For making a pudding
Pour mixture into a slightly damp floured cloth and tie.
Then add another cloth and tie tightly.
Put into boiling water in large saucepan and cook for 3 hours.
Take out and hang up until needed. (I usually makes mine just before Christmas.)
Re-heat for 1 hour before using.